Interactive analysis software for 3D surface inspection of matt surfaces
2015-04-27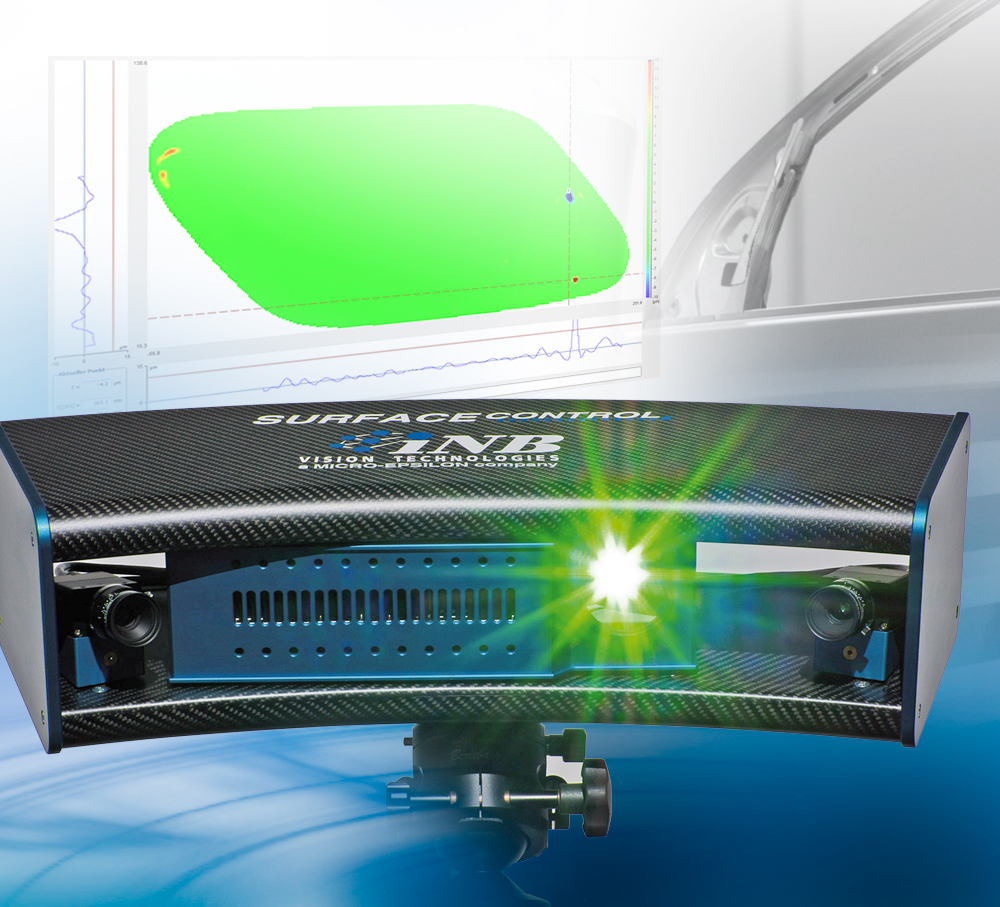 For fast inspection of large components, surfaceCONTROL DefMap 6.0 enables different sensor positions to be combined into one project. Now, for the first time, it is possible to define several measuring ranges, adjusted to the component's geometry, within each sensor position. In the respective measuring ranges, the surface data is then analyzed in specific tool areas (multi AOI). Here, the optimal analysis tools are used to recognize the different types of defects. The completely revised overall view offers a quick overview of the analysis process.
The significantly expanded 3D viewer offers a range of new options for photorealistic presentation of the surface under defined light conditions. The unique »Digital light tunnel« can now also be used in the overall view with the simulation of several parallel stripes (zebra striping) for the combination of different sensor positions.
With the new »Force« parameter in the »Digital stone« analysis tool, the contact pressure of a physical whetstone can be realiztically simulated optimizing significantly the representation of relevant deviations.
Application fields and examples:
Analysis of single parts, evaluating the visibility of local deviations on instrument panels.
Measurement of small series for process optimization of injection-moulded parts
Robot-based inspection of several measuring fields on car components