INB Vision - The specialists for 3D surface inspection

High quality finished surfaces are a challenge for many areas of industry. As well as in the automotive industry, these challenges are present in domestic appliances, entertainment devices and living accessories. The perceived quality of smooth, defect-free surfaces is determined by the feel of the surface, the color and a uniform surface appearance. Even the smallest of defects that are visible under special lighting conditions can disturb the overall impression. As well as the visual demands, there are technical needs too, which require an immaculate surface. One example is the evenness of faces, which guarantees a save fit across the entire surface of the components.
A strong alliance
INB Vision belongs to the Micro-Epsilon Group, which is an alliance of medium-sized companies that deal in sensor technologies. Synergies of the respective development and production areas, as well as mutual knowledge transfer, make this Group a strong alliance.
Inspection systems for reflecting surfaces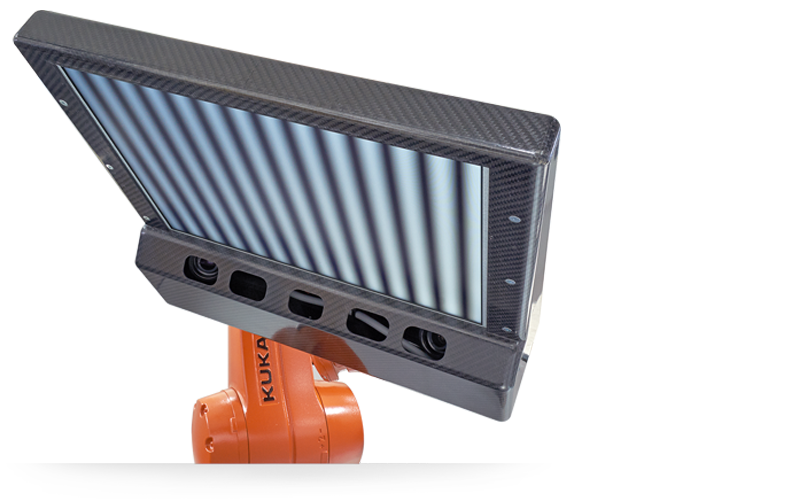 For the inspection of reflecting surfaces, the Micro-Epsilon Group offers three different reflectCONTROL models: Compact, Automation and Automotive.